Send Inquiry
Dead Body Covers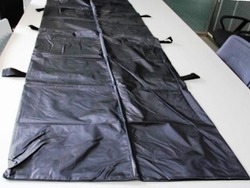 Dead Body Covers
Product Code : DH 01
Brand Name : DHAARA HEALTHCARE
Dead Body Covers
Manufacturer & Supplier of Dead Body Covers & Dead Body Cover. Our product range also comprises of Surgical Gowns, Linen Clothing and Disposable product and Surgery Kits.
These bags are made of Polypropylene non woven material as well as PVC material. Size would be 7 feet by 4 feet.

Other Information
Minimum Order Quantity: 50 Piece
"We mainly accept/consider Bulk Quantity Orders."